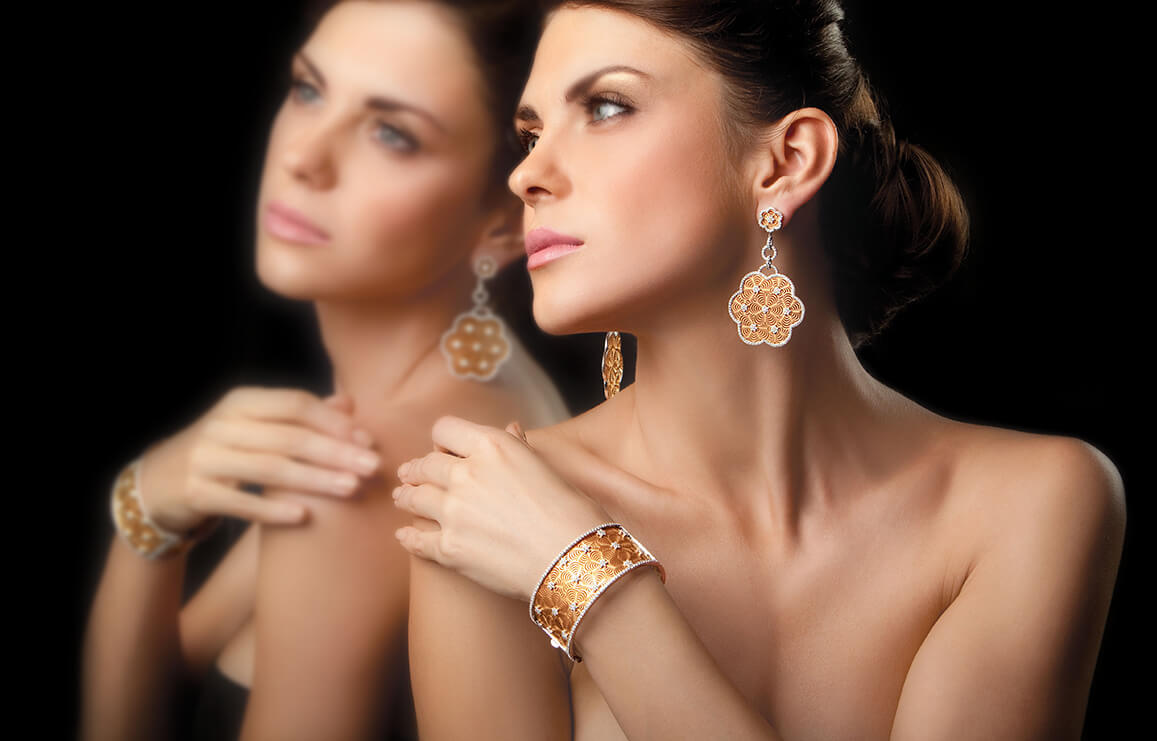 "Auratam by Bapalal" celebrates the spirit of the engraver, who takes on gold as his mode and femininity as his muse. Bapalal brings its designer dispositions to a state-of-the-art engraving-by-layering technology to create 18K jewelry that exhilarates in its mosaic chiseling. 'Aurum' is Latin for gold and 'Aurat' is Hindi/Urdu for woman.
"Auratam" is thus an ode to that sentiment by which, layer by luxurious layer, femininity emerges enraptured in gold.
Women everywhere readily relate to this:when a glance of admiration or a gesture of longing slowly but surely, pore by pore, layer by layer, fills them with a sentiment of luxuriant specialness.